Download a guide to learn more of how Natura can provide
environmental enhancements to your business today.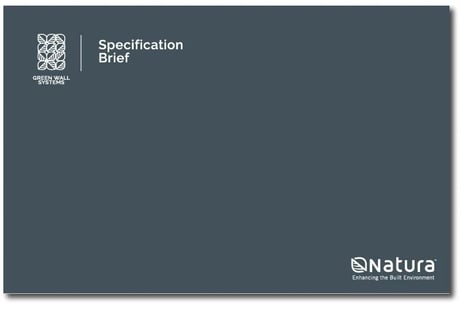 Green walls are certainly not new to nature and have inhabited urban structures for quite some time. But only recently have we begun to incorporate engineered purpose-built systems to encourage the vertical growth of plant life within our living and working environments.
The popularity of living green walls has exploded in recent years as architects, urban space planners, designers and green industry specifiers take advantage of the environmental, aesthetical and human health & well-being benefits by incorporating their use into the design of our environments.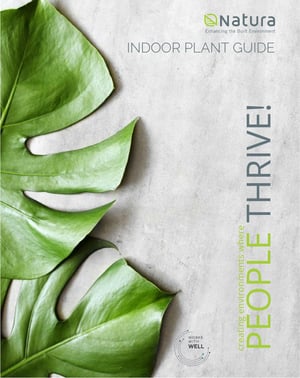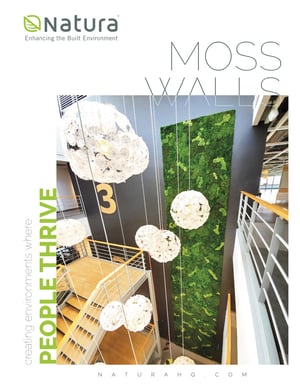 As urbanites get more and more isolated from the natural world, their desire to maintain some sort of connection has inspired creative new interior design ideas. INTRODUCING the latest TREND in GREEN design. Moss Walls. Creative & cost-effective approaches to impart your brand & enhance the nature of your workplace.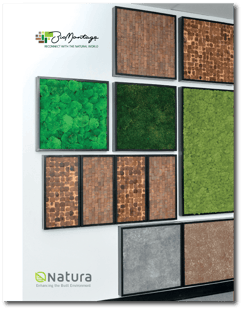 BioMontage addresses the human need to be in touch with the natural world by incorporating a diversity of natural materials into easy to install modular panels.
These nature-derived modular art panels are as easy to install as framed artwork and can be changed out or arranged with infinite design possibilities.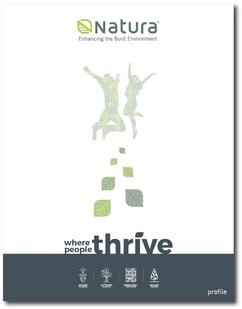 Discover what makes our organization THRIVE!
Our purpose and passion is to create environments where PEOPLE THRIVE!
We do this by designing innovative ways to reconnect people with nature. We incorporate live plants, greenwall systems and holiday decor packages in the spaces where we live, work, learn and play.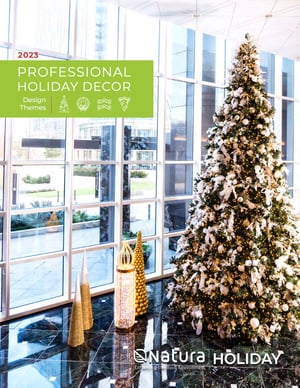 HOLIDAY DESIGN & DECOR
At SEASONSCAPES we blend innovative design, quality fabrication and affordable packages with more than 30 years of holiday decor management expertise. Our in-house team of talented artists, space planners and designers will create a themed decor program that differentiates your property with the magic of the season.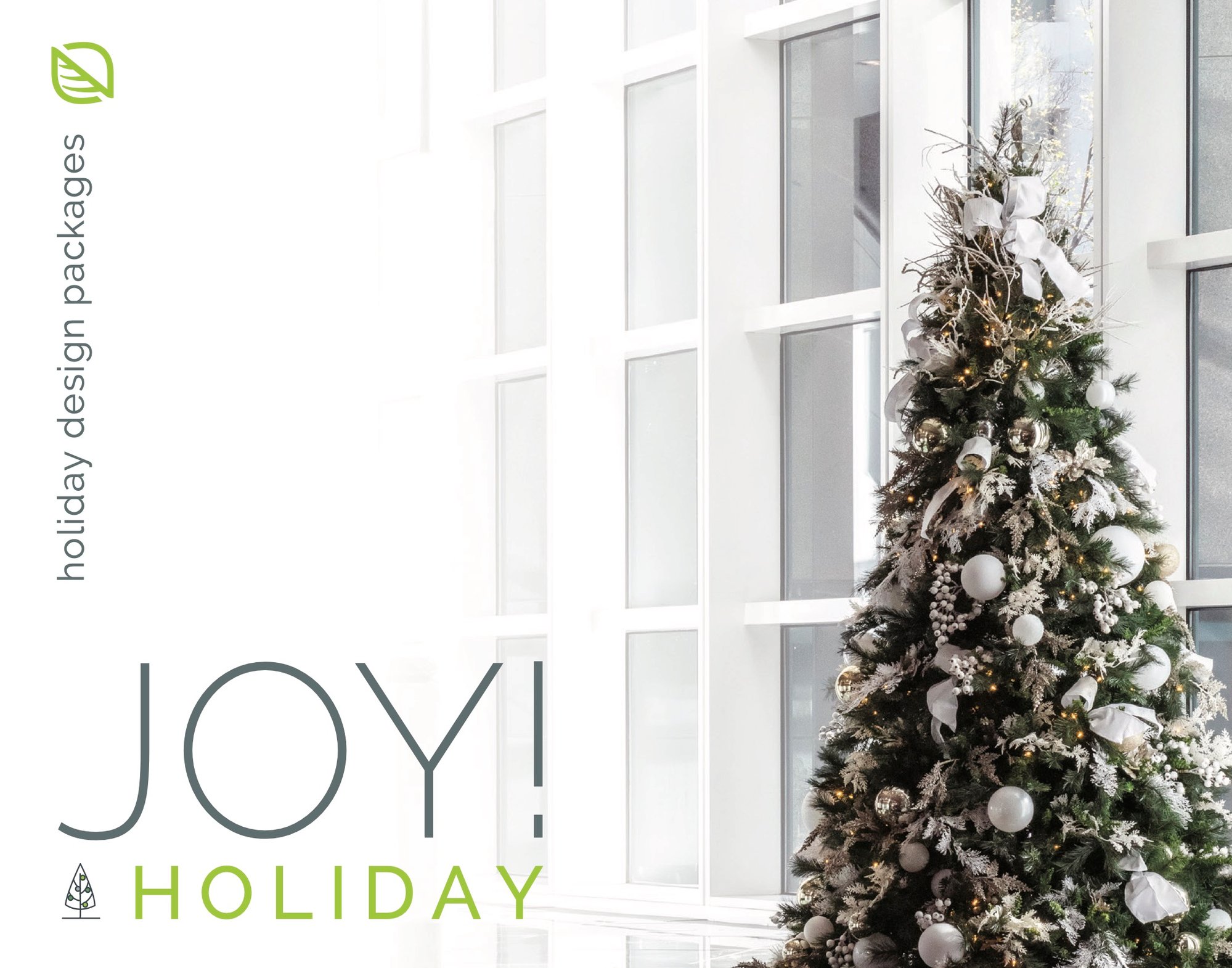 JOY
No one does holiday decorating like Natura! We have a flair for transforming indoor and outdoor spaces into warm, vibrant seasonal showcases.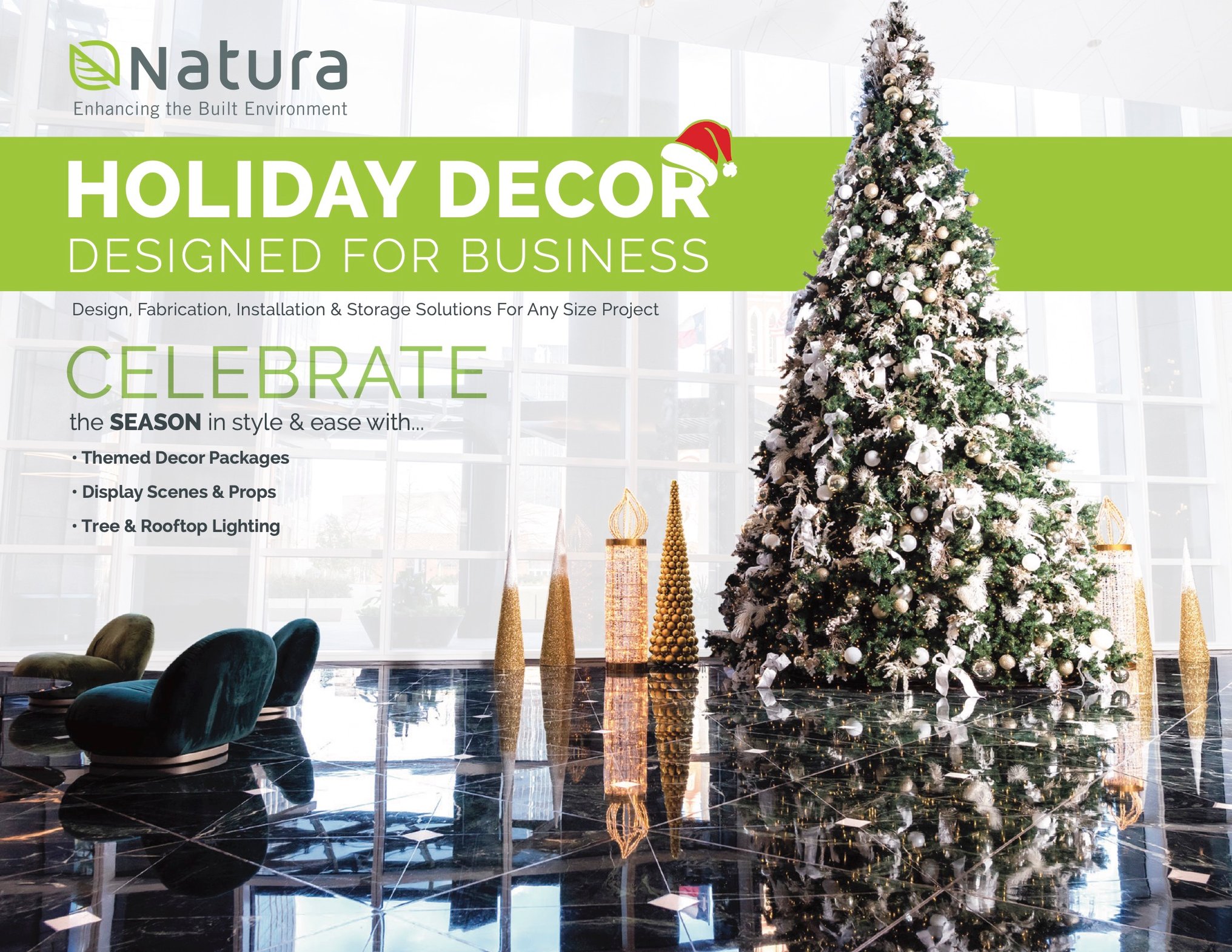 CELEBRATE
The Challenge: Make the holiday season bright, colorful and festive. Inside and outside, too. From traditional to spectacular. From modest to massive. And always with a distinctive flair.
Strategy: Choose from a wide range of vibrant holiday themes. Trees, wreaths, garlands — and so many specialty décor elements, too. Our team will simplify holiday decorating and make your space truly spectacular.
Outcome: From quiet and subdued to exuberant and very impressive. You'll transform your space and capture the essence of the holiday season.