Lease or purchase interior landscape plants & decorative containers
Throughout the ages people have chosen to enrich their environment by placing plants in their office space! Plant Interscapes offers our clients the option to LEASE or PURCHASE plants and decorative containers. Our sales staff can assist you with your budgetary needs to determine which option fits your needs. There are many benefits to having plants in your office space:
Plants make people happy

Plants improve air quality

Plants aesthetically enhance the environment

Plants increase employee productivity
We also offer short-term plant rental for corporate events, trade shows, weddings, movie and TV sets, and theatrical events and commencements.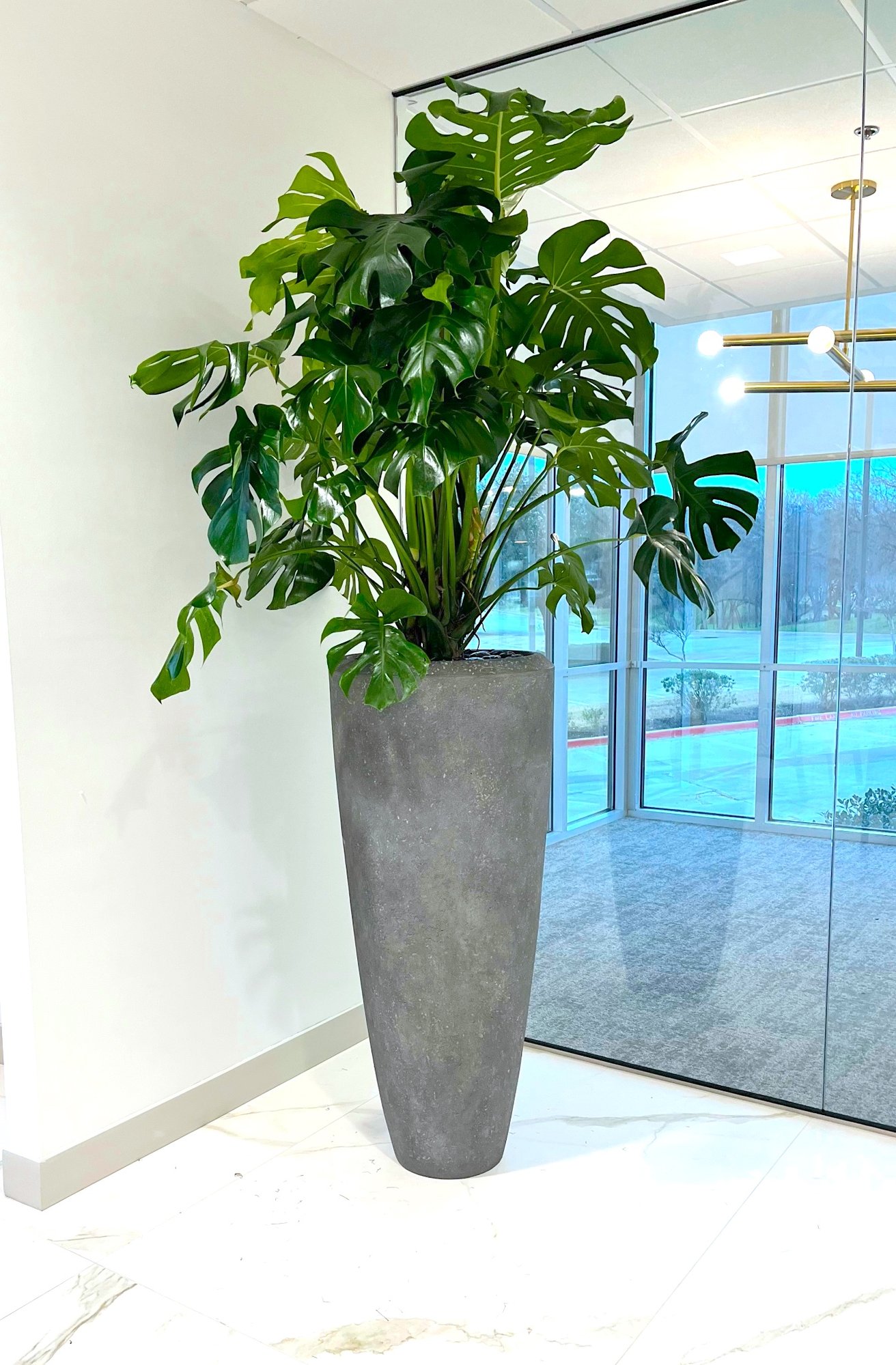 | | | |
| --- | --- | --- |
| LEASE | WHEN TO LEASE vs. PURCHASE | PURCHASE |
| ↓ LOWER | UPFRONT COSTS | ↑ HIGHER |
| ↑ HIGHER | MONTHLY EXPENSE | ↓ LOWER |
| ⊗ NO | END-OF-TERM OWNERSHIP | √ OWN |
| √ YES | FINANCE INITIATION FEES | ⊗ NO |
| √ YES | EARLY TERMINATION FEES | ⊗ NO |
| ∞ UPON RESIGN | END-OF-TERM REDESIGNS | ∴ W/ NEW CONTRACT |
| √ YES | GUARANTEED MAINTENANCE OPTION | √ YES |
Use the table above to assist you with determine what is best for you and your organization depending on your unique situation.




Our design & sales staff will be able to provide additional details on why one option may be better for you