Bring your environment to life

with live plants
Enhance

your place of business
Live plants improve the look, feel and vitality of interior spaces. And research doesn't lie. They've been proven to increase employee productivity and morale in the workplace, decrease stress levels, and create a more inviting, healthier environment. Don't have a green thumb? No problem. At Natura, we take the hassle out of live plants. We select, deliver, install, and maintain your indoor plants for you. It's really that simple!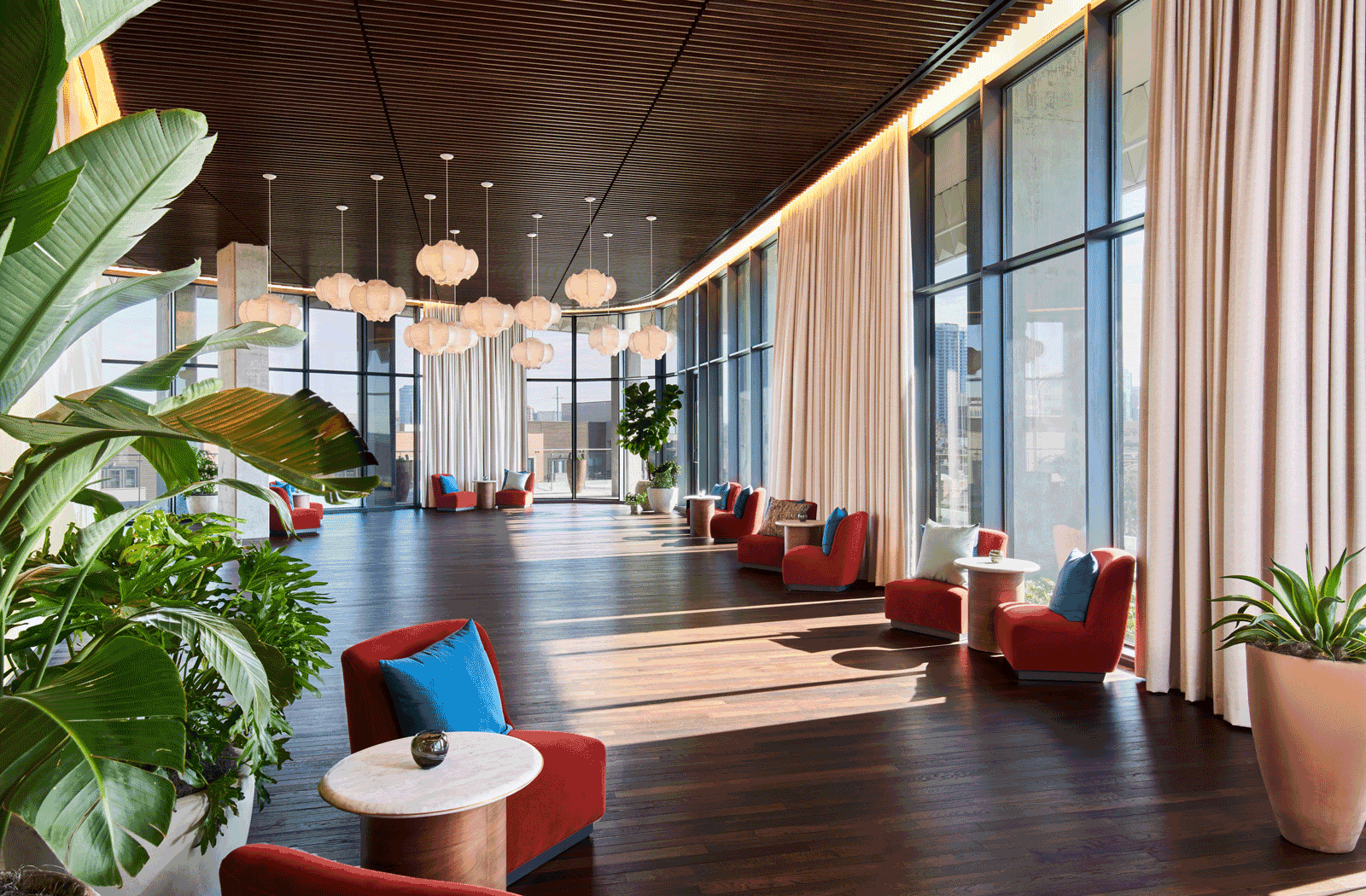 The

benefits

of indoor plants
It's more than just aesthetics. Adding indoor live plants to your place of business is a smart choice for many reasons.
Increased Employee Productivity

Interior plants are more than office decorations. They've been scientifically proven to decrease employee stress levels while raising productivity by as much as 12%. Improved workplace morale amongst employees and clients alike has also been linked to indoor live plants. Employee's productivity, creative performance, and overall satisfaction increase substantially when living foliage and flowering plants are introduced into the work environment. In fact, the majority of Fortune 500 companies have landscaped their office interiors with live plants in order to help boost morale, build employee satisfaction, and promote productivity.
Better Air Quality & Humidity

Sick Building Syndrome is a serious and expensive liability when common microorganisms and toxins become concentrated within sealed office buildings. Research confirms that sealed office buildings are often 10 times more polluted than the air outside. But research also shows that plant-filled rooms contain up to 60% fewer airborne molds and bacteria than rooms without plants. Many studies, including those conducted by NASA, have proven plants commonly used in interior foliage design cleanse the air of many harmful pollutants such as formaldehyde, benzene and trichloroethylene. Plants also help keep humidity within a healthy range, and thus reduce upper respiratory complications for some people. As an employer, adding plants to your place of business can reduce expenses incurred from employee sick days. And healthier employees equal happier employees!
Cost & Energy Savings

Studies show the moisture released by plants in office environments creates a humidity level matching the human comfort range of 30% to 60%. When office air humidity falls below this range, materials such as wood can become cracked. When office air humidity exceeds this range, condensation on windows and exterior walls can cause structural damage. By keeping office air humidity levels within the proper comfort range, interior plants can help avoid costly repairs. Also, the proper selection and placement of plant material can lower heating and cooling costs by as much as 20%.
Inviting & Welcoming Environment

The advantages of a professionally installed and maintained landscape go beyond "curb appeal" and head straight for the bottom line. A well-designed interiorscape invites and welcomes customers to your place of business. For multi tenant buildings, adding living plants has been linked to producing higher occupancy rates, increased rentals and lower vacancies.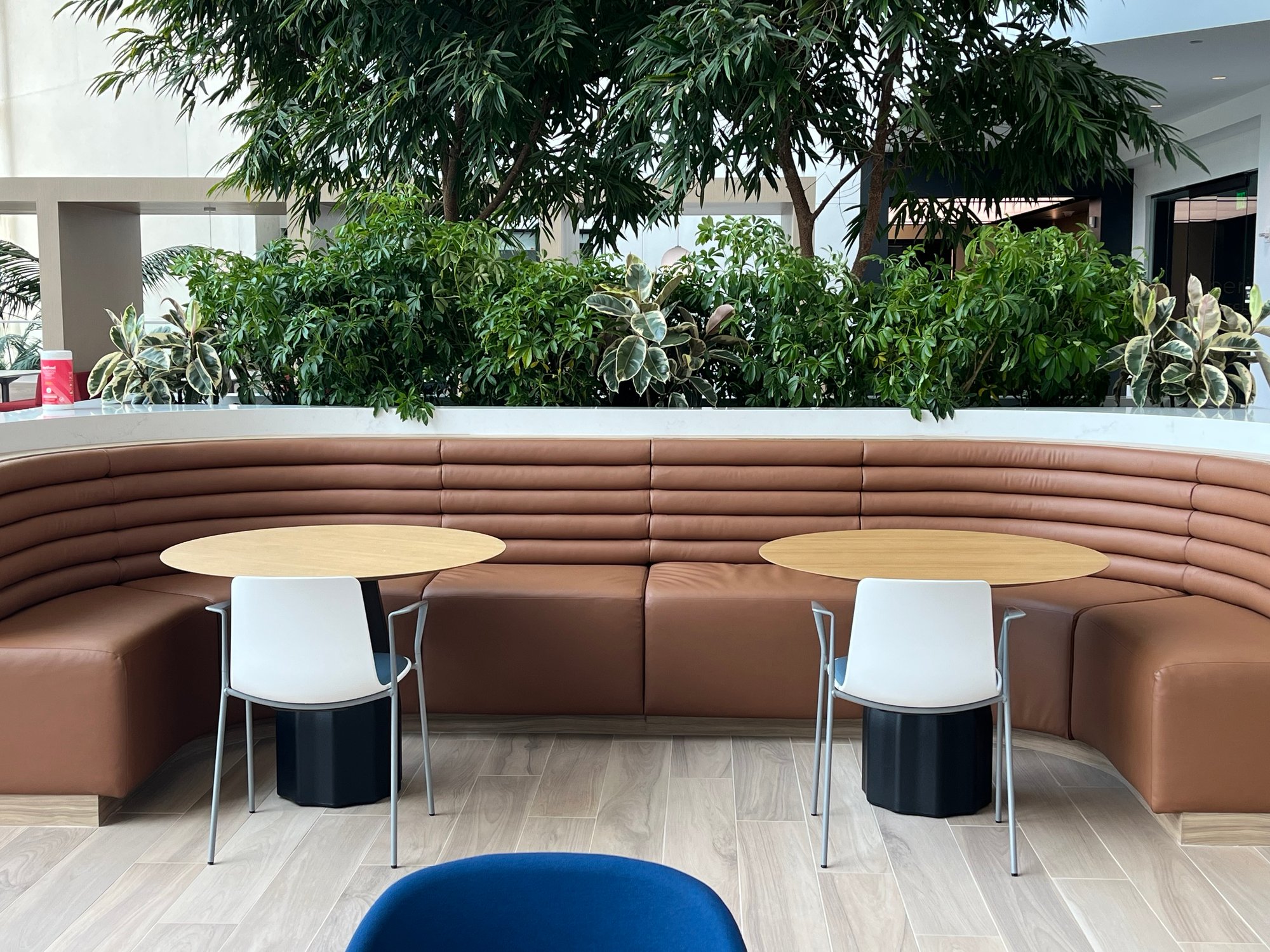 All the benefits.

None of the hassle.
Whatever your space or budget, we can help transform the look and feel of any place of business. Our team of designers and trained technicians ensure your plants are strategically selected, installed, and properly maintained. See how we are helping thousands of interior environments go from average to awe-inspiring.

1. Connect with us
Schedule a simple consultation with our designers and planners to share your goals and budget.

2. Delivery & Setup
Watch your space transform! Our team will deliver and install your live plants according to plan.

3. Professional Care
Don't worry about watering and maintaining your plants. Our trained technicians will take care of them for you.

4. Our Guarantee
Rest easy knowing your investment is covered. Any plant under our care is guaranteed or we'll replace it.
COOL

Plant rental packages
Have a smaller space and budget? No problem!

Design your own indoor plant package to fit your space and budget. You get the same high-quality plants, contemporary containers and our professional maintenance service at a "value engineered" price. Simply select one of our 5 Design Series Packages, choose your plant varieties, and pick the container colors. Add a la carte options such as moss walls, orchid displays and more.