History
Plant Interscapes was founded in 1983 by Mike and Karin Senneff. Originally from California, they realized the tremendous potential for a responsive interior landscape firm to capitalize on the states fast expanding economy. A 3.3-acre central Texas facility was acquired and commercial greenhouses, warehouses and office buildings were systematically developed.
Plant Interscapes' original purpose was to uniquely specialize in commercial interior landscape services. That horticultural specialization continues two decades later. We've also developed Seasonscapes, our holiday decorating division. Our recognized expertise in the horticultural and seasonal decorating niches has allowed us to grow rapidly and expand through out the state of Texas with regional offices in San Antonio, Austin, Dallas and Houston. Plant Interscapes ranks among the top-ten largest interior landscape firms in the United States.
In 2018, our organization has GROWN expanding upon our original purpose of "Creating Beautiful Environments with Indoor Foliage" we recognized that it was time to pause, reflect and align our IDENTITY to our reputation—what we are known for, our capabilities and our passion.
Today, Plant Interscapes is now Natura.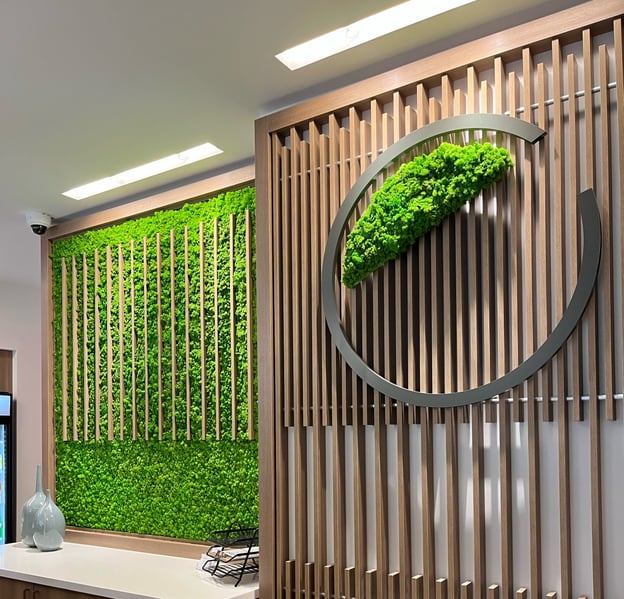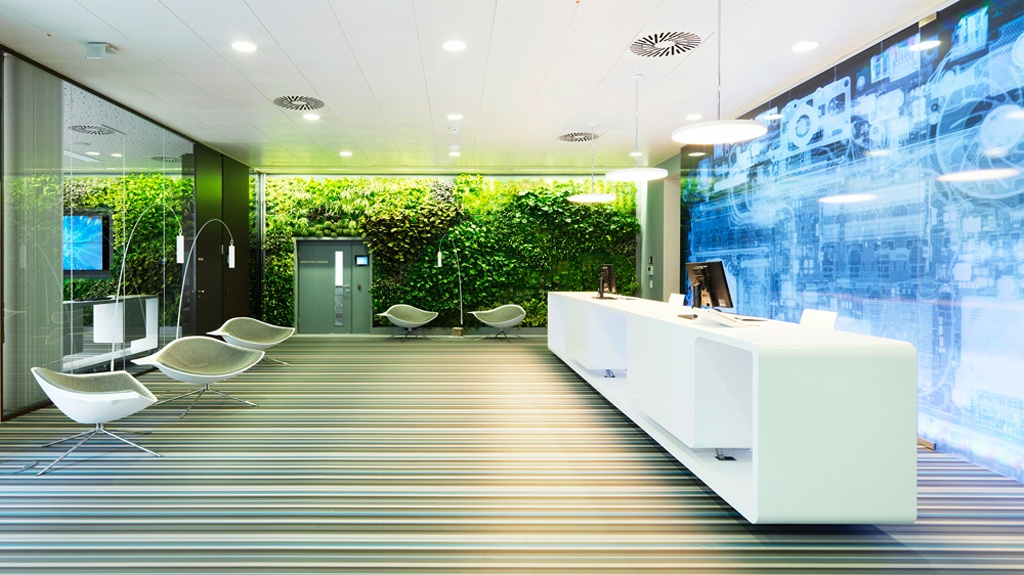 Structure
Plant Interscapes operates in all major Texas markets with annual revenues approaching $14.0 million. The company employs 104 full time employees and another 70+ seasonal staff members. Our seasonal staff is employed during the holiday periods in which the firm is active in the design, assembly and installation of commercial holiday décor in all markets. The company is responsible for the care and indoor plant maintenance of over 2500 commercial interior landscapes each week. Plant Interscapes derives 65% of its revenue from interior landscaping, 30% from holiday decor installations and 5% from wholesale and special events activities.
The company puts emphasis on a team approach to service its customer base. As the company grows, additional installation and service teams are added. These independent, self-functioning teams of 8 to 10 horticulturists are supervised by Lead Horticulturalists and managed by Operations Supervisors, with leadership and oversight provided by a Market Vice President (MVP) in each major market.
A uniqueness of Plant Interscapes is our Career Path which requires incoming team members to advance along a course of horticultural knowledge and skills. Our trainees progress from Technician Trainee to Interior Technician, Advanced Technician, Senior Technician, and mature to the nationally recognized NALP Certified Interior Landscape Technician (CLTi). Those that prove their technical abilities and leadership skills and alignment to our Core Values & Culture have the opportunity to become a Lead Horticultural Technician overseeing a team of horticultrists and their training advancement through the career path. We put emphasis on the value of continual learning, education and training throughout its horticultural, operational and leadership staff.
Plant Interscapes' executive leadership team provides proven leadership and support of all operations and corporate activity. The senior leadership team consists of Mike Senneff, Chief Executive Officer; Joshua Senneff, President; Eric Koepke, EVP of Operations; Jonathan Senneff, EVP Business Development; Casey Nelson, EVP of Design & Sales, Jacob Rodriguez, Chief Financial Officer and Caroline Puller, VP of Holiday Design.
Capabilities
As a company that exclusively provides interior landscape services, Plant Interscapes' expertise is unparalleled. It starts with a team of capable design consultants. Our continually-trained staff interacts with landscape architects and interior space planners to select plant varieties proven to be successful in interior environments. We offer broad site amenities for indoor and outdoor space improvements such as decorative planters, artwork, furnishings, benches and ash/trash containers.
Plant Interscapes' installation abilities are impressive. Our operational management team has the experience and expertise in planning and implementing some of the largest interior landscape installations in the country. We know it's critical to get a project installed right, on-time, and on budget.
Proper installation is only the beginning. The Plant Interscapes maintenance staff is uniformed, professional and the best in the business. The big difference is our career path, and emphasis on national certification. Our staff progresses through a series of training sessions and testing, reaching new levels of expertise with each advancement. Ultimately, our service staff members are groomed to be certified through the National Association of Landscape Professionals (NALP) as a Certified Landscape Technician (CLT). This expertise is proven time and again through the various awards and recognition we have received for projects in which we have been involved.
Plant Interscapes is capable in performing at all levels for any size project. Whether it be individual containerized plants or a complete atrium installation, we've proven our abilities. We are responsible for plant care and turn key holiday displays at varied locations throughout Texas including corporate campuses, retail centers, hotels, and multi-tenant office buildings.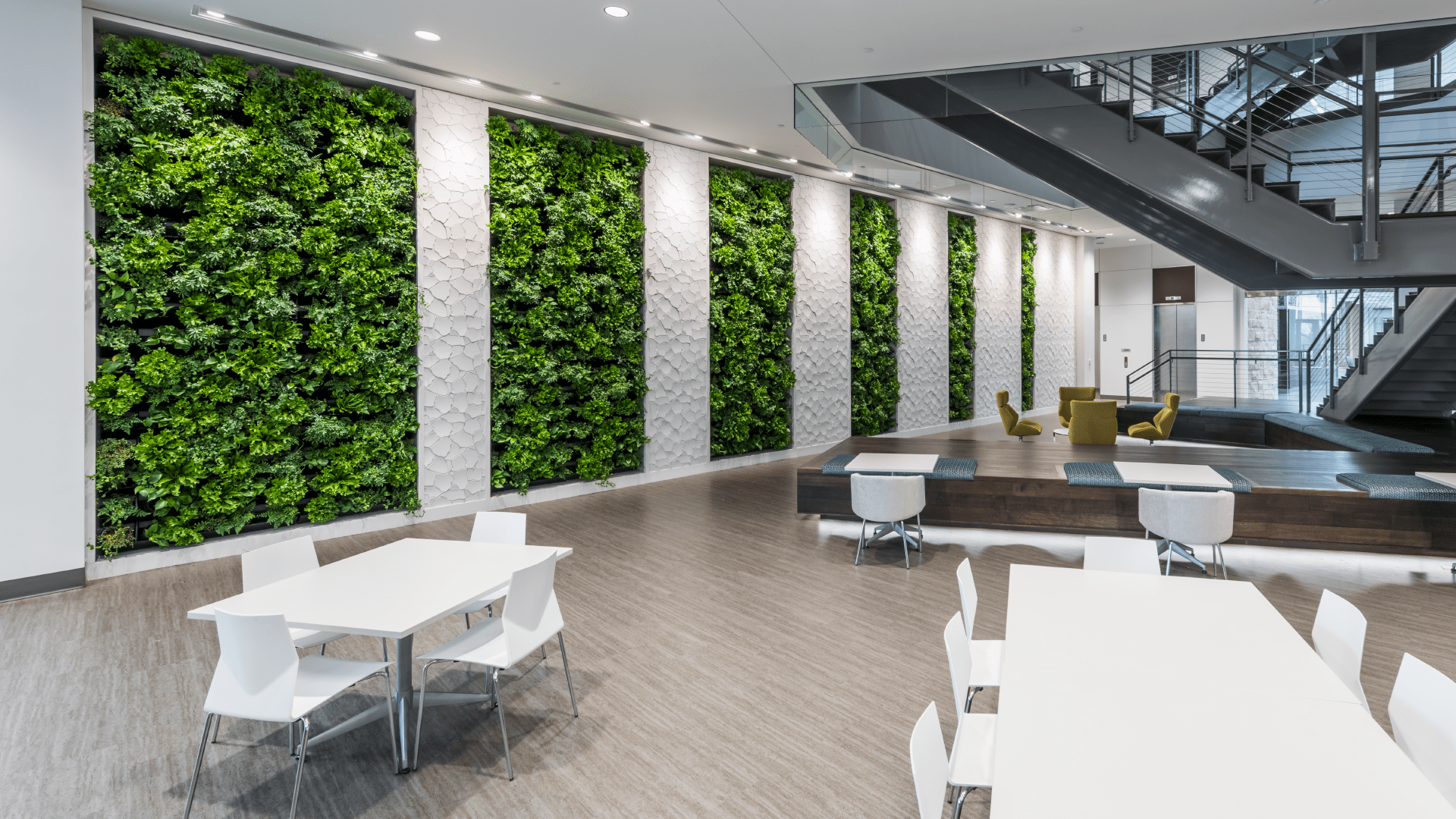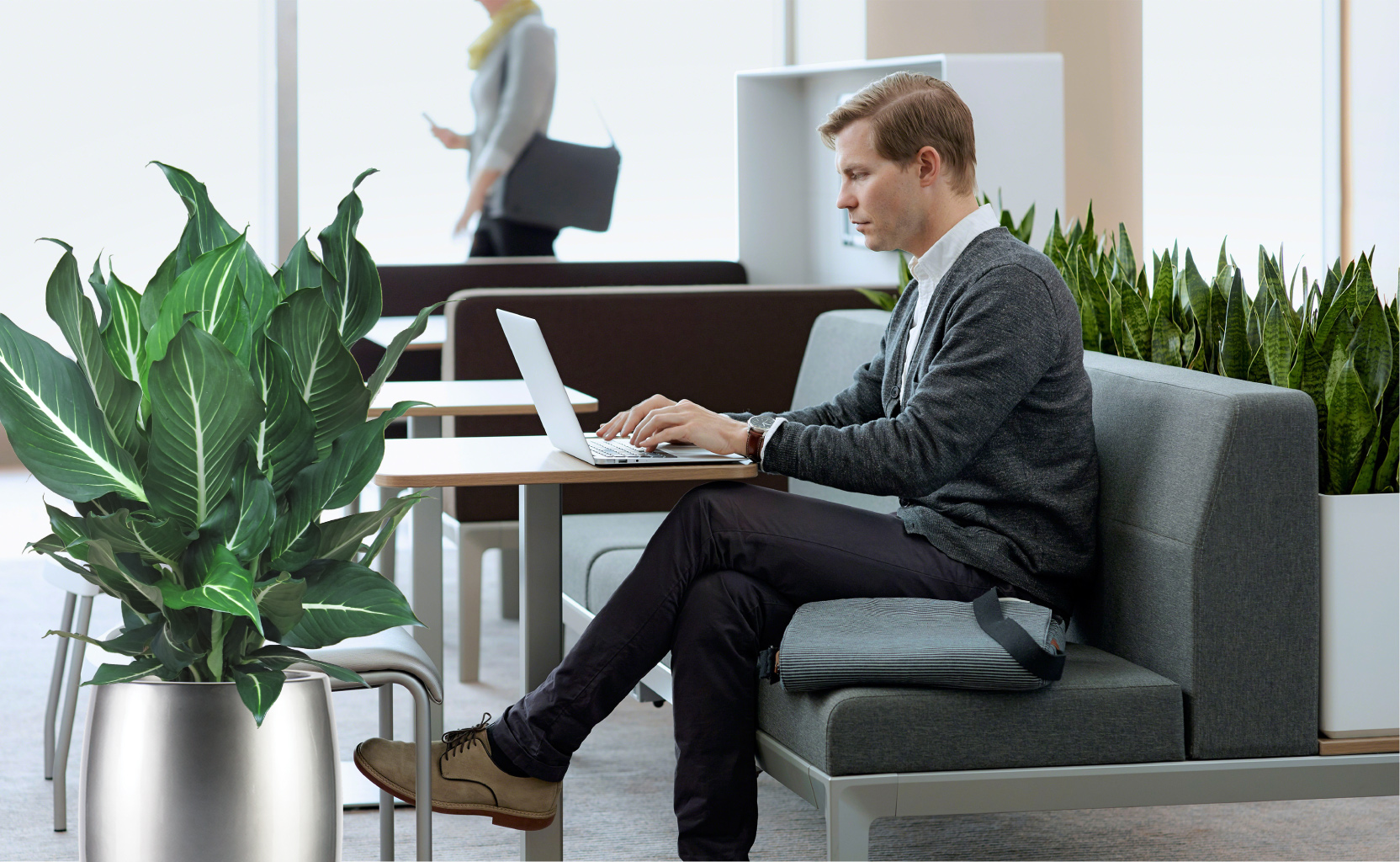 Industry Positioning
The interior landscape industry is a specialized field of horticultural expertise. Some organizations that attempt to provide services to both interior and exterior landscapes soon realize there are huge differences in each discipline. Plant Interscapes realized this in its initial vision and start-up. We have provided 100% interior care ever since.
Our interior industry trade magazines, Interiorscape and Interior Business, annually rank the top producers within our specialized interior horticultural field. Plant Interscapes has ranked within the top 10 largest interior landscape companies within our industry for the past five years. Our expertise and attention to detail has allowed us to grow and be nationally recognized.
We are fortunate to have our management team identified for their expertise and be selected for various industry speaking engagements. Our staff regularly participates in leading educational seminars at the Tropical Plant Industry Exhibition (TPIE), the Green Industry Conference (GIC), the Plantscape Industry Expo (Plantscape Industry Alliance), & the National Interiorscape Network (NIN). Plant Interscapes company president Mike Senneff has been identified in Interior Business magazine as a progressive leader and one of the individuals most influencing our interior landscape field. He was featured on the cover of a recent issue of Interiorscape magazine lending his insights and experiences to further improve our industry.
Plant Interscapes is one of the fastest growing, well-respected companies in the interior horticultural field. We truly have the most talented senior management team and staff of horticultural experts of any organization within our industry. Rarely does one company possess such depth of talent. Plant Interscapes' team is ready to serve, and partner with other visionary organizations to collaborate and create truly extraordinary interior landscape projects.